4 tips for easy car insurance renewal by phone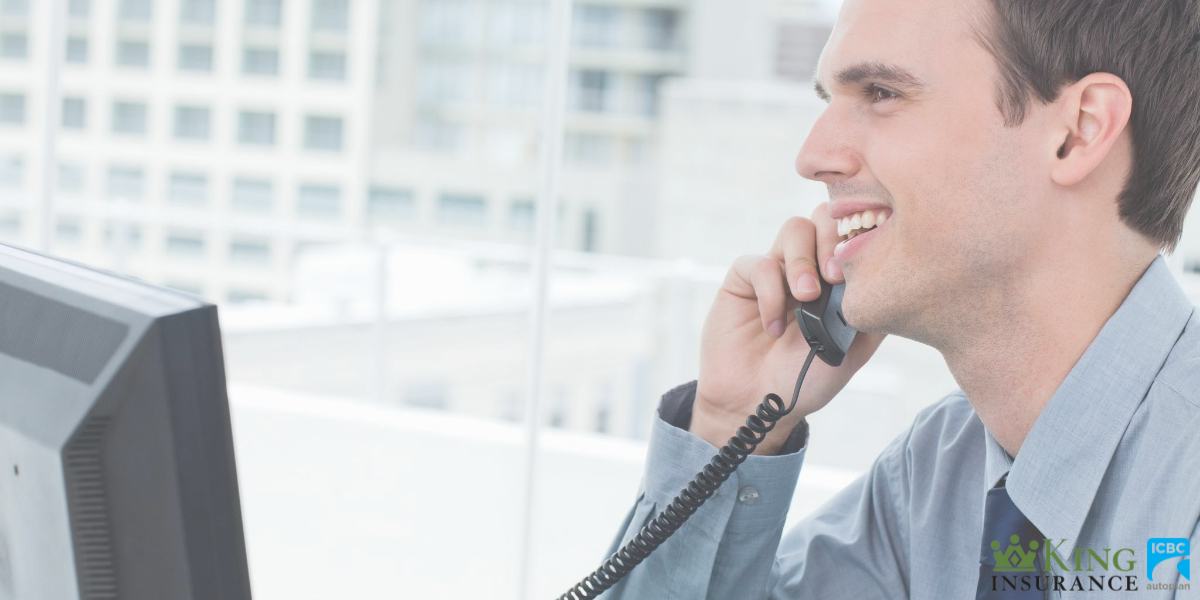 You'll find these tips for car insurance renewal experience by phone at Vancouver-based King Insurance Services, make your ICBC Autoplan insurance renewal a no stress interaction to check off our insurance to do list. With service patterns changed in this unusual year, King Insurance brokers are temporarily equipped to support your requests for vehicle insurance renewals and to offer many ICBC Autoplan insurance services by phone. 
These are the top four tips to ensure a smoother experience for you when you renew your ICBC Autoplan insurance by phone: 
Have your insurance papers and supporting information ready to renew your ICBC Autoplan by phone. This includes your: 

 
Insurance papers or your ICBC renewal notice

 
*BC driver's license 

 

If you drive less than 5,000 km in a year, a picture of your current odometer reading

 

If you're setting up a new payment plan, an email of your preauthorized debit or VOID cheque is required 

 
*Be prepared to provide the BC driver's license number and date of birth for each driver you want to add to your auto insurance policy          
Act to renew your auto insurancewell before your expiry date

 
Give yourself plenty of time before your car insurance expiry date. You will be less stressed and have time to discuss options. 

 

Wait times on the phones for renewals at ICBC Autoplan might be longer due to high call volumes. 

 

Consider getting your car insurance within 44 days of your expiry date, if you'd like to look after it early or may be out of town at the renewal times. 

 
Have access to email during the call to renew your insurance

 
As part of the new ICBC Autoplan phone renewal process, you'll receive an email with your policy documents during the call. To complete your renewal transaction, you'll be asked to review your policy documents and provide electronic approval of your policy by email. Your original policy documents and decal will then be mailed to you.  
Know your payment options
You can pay for your ICBC Autoplan renewal by credit card or payment plan (for eligible new payment plans proof of payment is required). 
More ways in which King Insurance can help with your phone call: 
Renewals

Policy changes

Storage policies

Transfer of ownership (transfer form)or Temporary operating permits
King Insurance brokers can help you review your policy and ensure you have the best coverage for your auto insurance needs and lifestyle.  
Ready to renew your car insurance? Call us at 604-325-2282 to speak with a King Insurance auto insurance expert and get the answers you need and can trust.  
We are ready to support you!                                                                                         
Vancouver Office
King Insurance Services Ltd.