Hit and Run Coverage for B.C. Drivers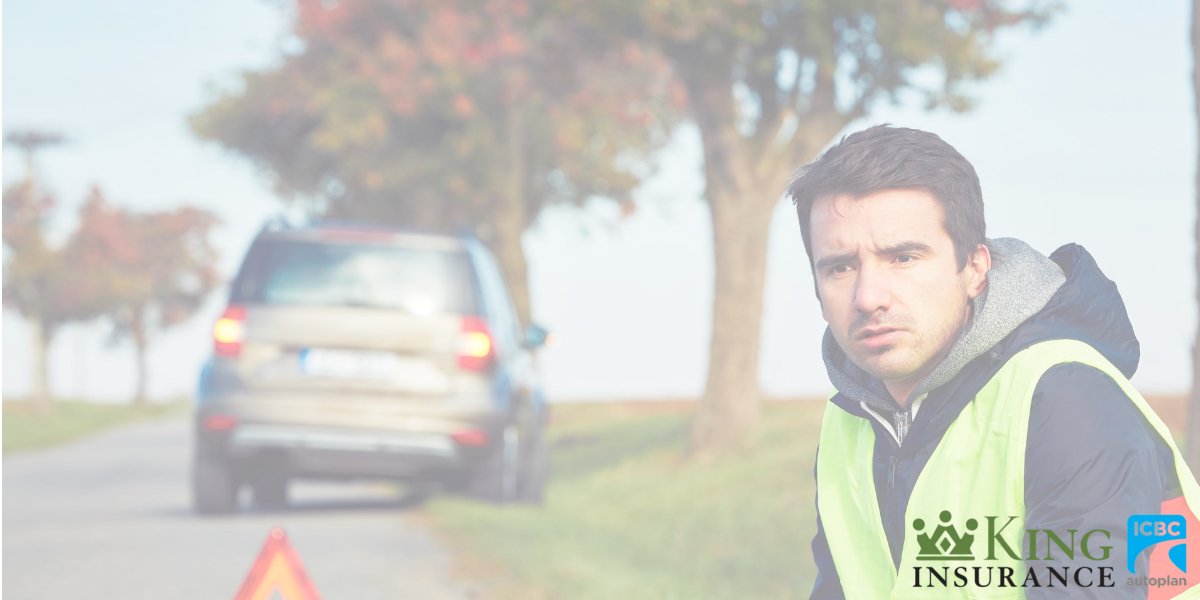 ICBC's Hit and Run Coverage is designed to cover your vehicle repair or replacement costs in the case of an accident where the driver causing the accident and damage is unknown and also flees the scene of the accident. If they take off and you don't get their details, you may still be able to make a claim for vehicle damage with ICBC's Hit and Run Coverage. Ready to serve you in this situation, Vancouver-based King Insurance Services can help you navigate the claim process. Expert insurance brokers can help you reduce stress and confusion and save you time if you experience an accident with a hit and run driver. They'll also look at the other possible costs you may encounter.
Your Hit & Run Coverage may extend to the repair expenses you incur to get your car, truck, van or motorcycle back on the road or to rent a car until your vehicle is fixed. You may have other expenses such as losing your wages if you were on your way to work when the accident happened.
What's new? And what it means for you:
Under the new ICBC Enhanced Care, hit and run vehicle damage coverage is moving from a statutory insurance coverage to an Optional coverage.
This Optional coverage will be at a lower rate than ICBC's Collision Coverage, giving customers options to protect themselves against crashes involving an unidentified driver. This means premiums are fairer as it ensures that drivers who pay for hit and run coverage are the ones who benefit from it.
At this time, all policyholders pay for a statutory hit and run coverage through their Basic insurance premiums. These provisions will continue to fund unidentified non-vehicle property damage post May 1, 2021.
If you have purchased optional Collision Coverage from ICBC, it will cover hit and run incidents that occur as part of an accident. It will not cover other occurrences, such as being rear-ended or hit by a driver who was negligent in some way.
For the small number of customers who may not have Collison Coverage, there is a special provision in place until April 2022. The transition period reduces the surprise factor and ensures that there is no gap in coverage if they suffer a hit and run loss.
Contact King Insurance to learn more if this one-time provision solution applies to you and any costs related to it.
The changes make B.C.'s coverage for hit and run in line with most other jurisdictions across Canada. What does this mean to you? In summary:
All policyholders will no longer subsidize a statutory coverage for hit and run vehicle damages – so premiums are fairer and ensure that drivers who pay for hit and run vehicle damage coverage are the ones who benefit.
Injury/death is covered by Enhanced Accident Benefits
Non-vehicle property damage (such as a broken fence caused by a vehicle colliding with it) will still be covered by the statutory provision.
Collision will continue to cover vehicle damages from a hit and run and the Collision deductible will apply (i.e. no longer capped at $750)
A lower cost Optional Hit and Run product will be offered to policy holders
If you have questions about your Basic Vehicle Damage Insurance, Collision coverage contact King Insurance Services, serving the Lower Mainland of B.C with expert insurance advice.
Reach out by phone, email or visit our office. We are ready to support you at:
Phone: 604-325-2282
Email: office@kinginsurance.ca
In office at: 8187 Main Street
Vancouver, BC V5X 3L2
Visit our website today to get a quote or to see more info on insurance for your work, life, home or travel