Covid-19 Response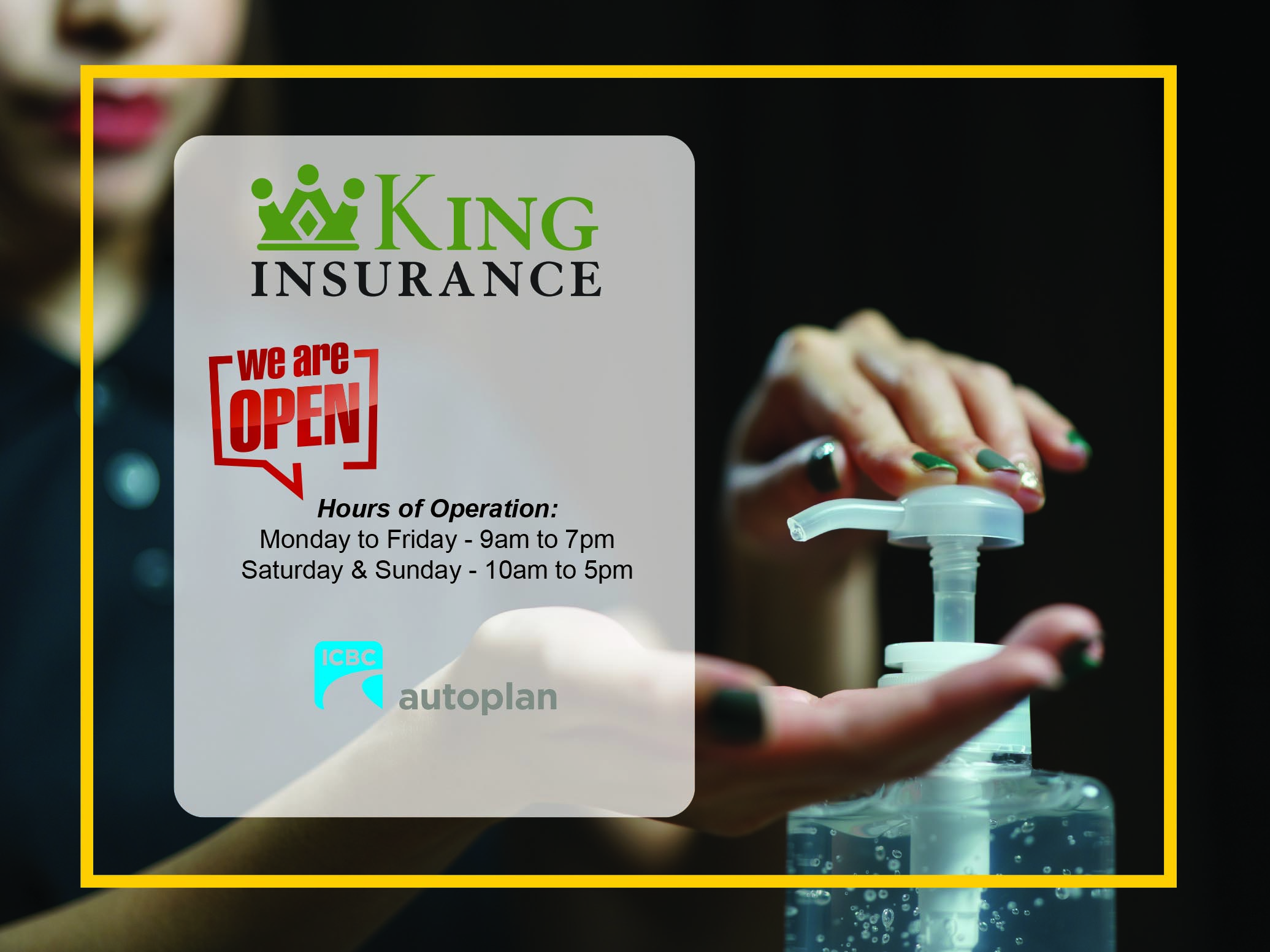 As the COVID-19 situation continues to evolve, we are keeping the well-being of our valued clients top of mind.  Safety and Health is our top priority throughout this time.
While our hours of operations will remain the same, we are limiting our services to only those that can be completed by phone and email.
Monday to Friday:  9am to 7pm
Saturday & Sunday:  10am to 5pm
Please call us at 604-325-2282 or email us at info@kinginsurance.ca to discuss both new insurance policies and renewal insurance policies for home, condo, small & medium sized business, and rental property insurance.
For ICBC Autoplan Car Insurance Renewals, we have the ability to renew your policies online.  Please follow the link to renew online:  https://kinginsurance.ca/icbc/
Everyone's  Health and Safety is the priority.  Please stay healthy by drinking water, eating well, and resting well.
We will continue to update our approach to COVID-19 as needed to ensure we stay proactive.